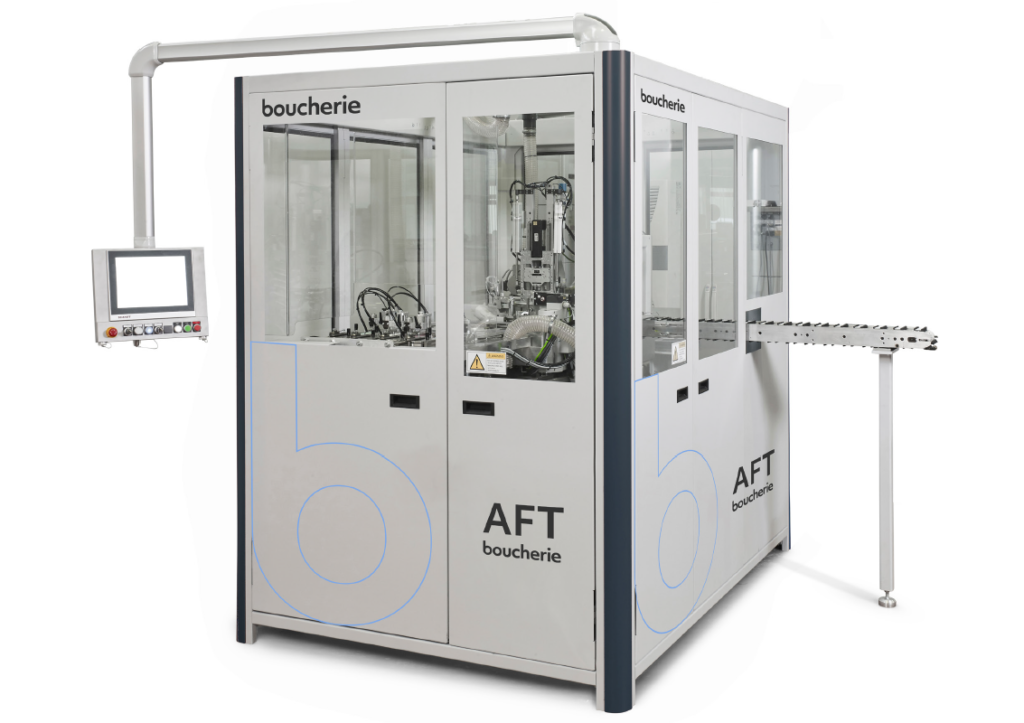 Boucherie, a leader in advanced toothbrush and brush manufacturing technology, will exhibit at the highly anticipated China International Brush Making Industry Exhibition (CIBRUSH). Held in Shenzhen World, China, CIBRUSH has established itself as a premier gathering for professionals, enthusiasts and trailblazers within the brush industry. Recognized for its role in catalyzing innovation, fostering collaboration, and propelling growth, CIBRUSH consistently attracts global attention. In 2023, the event promises an even more spectacular showcase of cutting-edge technologies and groundbreaking solutions.

Renowned for pioneering advanced technology solutions, Boucherie is eagerly anticipating its three-day presence at this prestigious event. Visitors to the Boucherie booth can expect an immersive experience with live demonstrations of the new generation anchorless toothbrush machine, AFT 2.0 and the Illig full paper blister packing machine HSU 35b.
To see Boucherie's cutting-edge technology and embark on a journey through the future of brush manufacturing, mark your calendars and make your way to Booth B09 at CIBRUSH. Beyond groundbreaking products, the event promises invaluable networking opportunities, making it a key event for brush industry professionals.
For more information about Boucherie, visit www.boucherie.com.