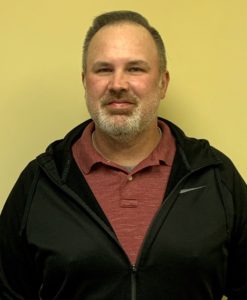 Nexstep Commercial Products, Exclusive Licensee of O-Cedar, is pleased to announce that Russell Casto has joined the corporate office in Springfield as a customer service representative. Casto's background is in retail sales and prior to joining Nexstep, he worked at Best Buy for 17 years in various positions including customer service, sales, merchandising, warehouse lead and most recently inventory control manager.
Casto grew up in the Springfield area. He is married and has two children, ages two and 10, who keep him busy. Casto's three hobbies are movies, music and sports. He coaches his son's baseball team, and every Monday night, Casto and a friend (or guest co-host) stream a podcast called "The Couch Brotato Podcast" where they analyze and discuss a featured movie of the week.
For more information about Nextep Commercial Products, visit www.ocedarcommercial.com.