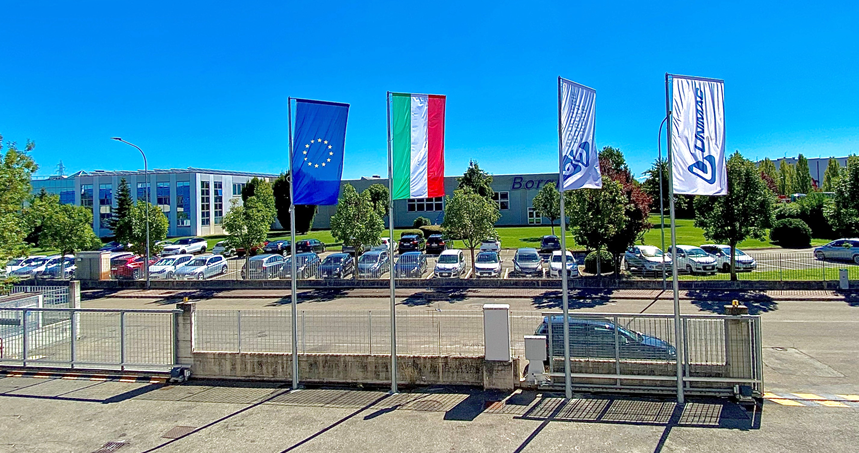 Unimac s.r.l. officially moved into their new headquarters location at via C. Colombo n. 9, Loc. Cavazzona 41013 Castelfranco Emilia Modena, Italy. The move happened at the end of August and the current facility is located in front of the headquarters of Borghi S.p.A. and includes a warehouse with approximately 1,500 square meters of space.
Greater visibility for visitors is certainly one of the advantages of the new Unimac headquarters, but more importantly, it improves the logistical and structural aspects of Unimac. The new building is more functional, as the flow of goods and the exchange of information occur in a more efficient and dynamic layout.

"The primary objective was to reorganize the offices in order to facilitate the work of all personnel," says Davide Ori, General manager. "Workspaces affect and determine working practices as well as relationships, productivity and well-being of those who reside in the facility. The new building offers larger and brighter rooms. The new location will enhance technical assistance and customer service, thanks to an open space utilized by both mechanical and electronic designers which promotes cooperation and idea-sharing, improving processes and synergies. These changes are the cornerstone of investing into the continual advancement of Unimac. We are dedicated to making changes that will benefit our technology development, to provide cutting-edge solutions for our customers."
To learn more about Unimac s.r.l, visit www.unimac.it.