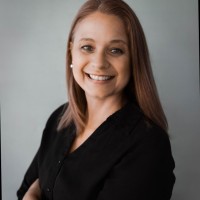 The ABMA Educational Institute's Webinar Series is scheduled to resume next month with Tools for Leaders to Maximize Human Capacity and Impact Retention to be held on Thursday, October 20, 2022. Overall, the webinar series is designed to provide timely and important industry education to the ABMA membership. The Educational Institute conducted a survey to collect timely and relevant topics and the group continues to develop webinar content to deliver specific and valuable education.
The Tools for Leaders to Maximize Human Capacity and Impact Retention webinar will be presented by Nicki McLeod, Executive Vice President of IN2GREAT.  She is currently co-authoring a book on the concept of creating clarity in leadership. McLeod is a certified talent optimization leader and a Master Certified PI trainer, with over 20 years of experience helping people discover their strengths and find right-fit scenarios for work and life. She is energized by solving problems and is passionate about strong leadership. She lives in Ohio with her husband of 27 years where they enjoy a variety of outdoor hobbies together.
Vistage's research shows that 72 percent of small to midsize businesses believe hiring challenges are impacting their ability to operate at full capacity. The value of talent has skyrocketed because of scarcity and employees have more power than ever before. As a result, retention has become one of the most important data points informing CEO strategy. The webinar poses the question: What are you doing to maximize the human capacity in your business and impact retention? What tools are you providing to your leaders so they can influence these objectives?
IN2GREAT equips leaders with systems to help them maximize the capacity of their team members. Using data and insight, these systems are designed to align roles and people, teams and objectives, and business strategy and talent strategy. Join McLeod on Thursday, October 20, 2022, to discuss the current state of Leadership, Development, Retention and why focusing on people is the best strategy. Walk away with greater insights on why people behave the way they do and how this impacts communication, decision making and conflict.
DETAILS
Thursday, October 20, 2022
1:00 p.m. – 2:00 p.m. EST
Register today and mark your calendar to participate!
Learn more about the ABMA Educational Institute at www.abma.org/abmaeducationalinstitute.