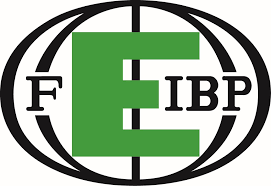 The European Brushware Federation officially announced the pushback of the 62nd FEIBP Congress to September 21-24, 2022. In the announcement, the FEIBP says, "… the industry might be in a relatively stable situation as it concerns the customer markets, but it is facing unprecedented turmoil on the raw materials markets and transport disruption. The emphasis has changed although the impact of COVID-19 continues our businesses and daily life. No one knows when things are getting back to normal, with lockdown measures tightened in many European countries. Vaccination processes make slow progress and the virus is still not under control."
Noting the reluctance of sponsors and the uncertainty around booking hotel and travel arrangements for attendees, the FEIBP board was forced to push this 62nd FEIBP Congress for a second time to 2022. The FEIBP will instead hold a virtual general assembly on October 14, 2021, in the afternoon, similar to the approach for 2020. Prior to the general assembly, the FEIBP Working Groups will have meetings with special items and/or speakers to be included in the program.
Learn more about the European Brushware Federation at www.eurobrush.com.