The FEIBP released their European Brush Industry Survey Report for the fourth quarter of 2021. The latest report is based on input from 37 completed surveys out of total of 292 invitations.
Industry firms surveyed were asked about performance in both domestic and export markets and technical brushes led the way at home with more than 52 percent reporting five percent or more growth in the segment versus the same quarter in 2020. On the export side, the hygiene brush segment was the strongest as 42 percent reported growth above five percent in the quarter. The weakest product category in both the domestic and export markets was the art brush sector reported at just over 11 percent for growth (domestic and export).
View the full FEIPB 2021 Q4 Report.
2021 Q4 PRODUCT SALES VS 2020 Q4 (DOMESTIC)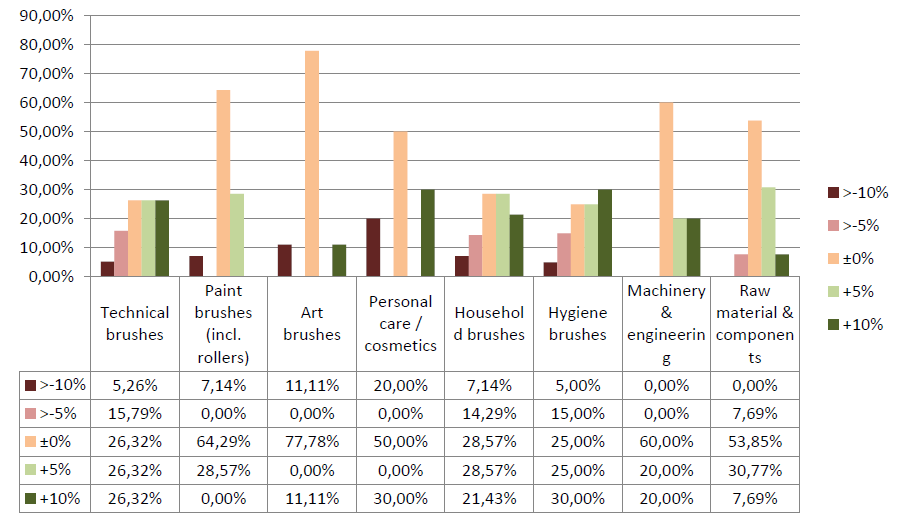 2021 Q4 PRODUCT SALES VS 2020 Q4 (EXPORT)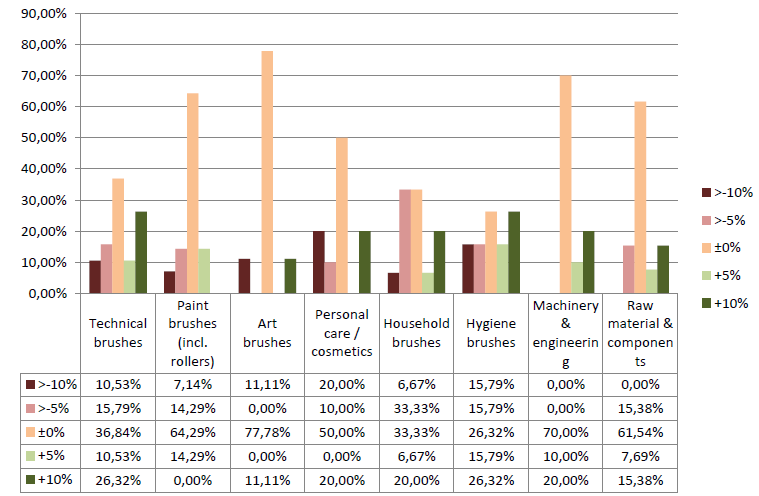 2022 Q1 SALES PROJECTIONS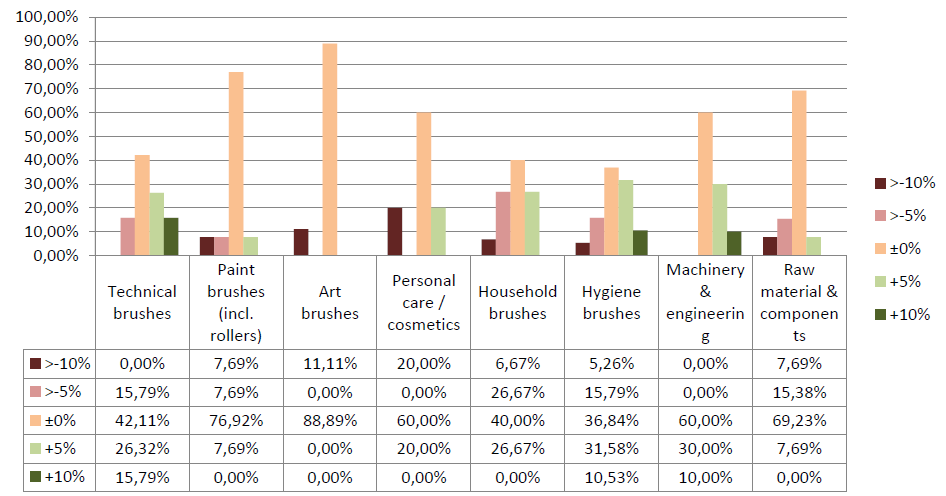 SIX MONTH SALES PROJECTIONS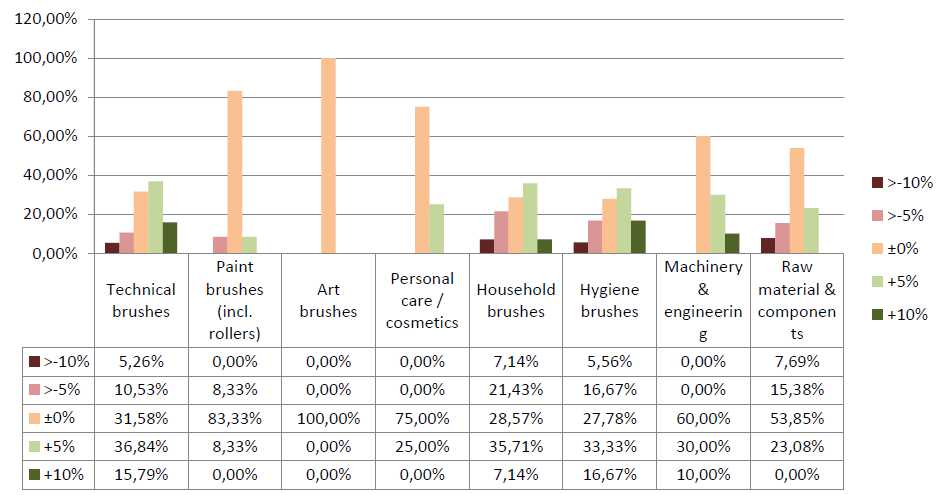 Learn more about the FEIBP at www.eurobrush.com.