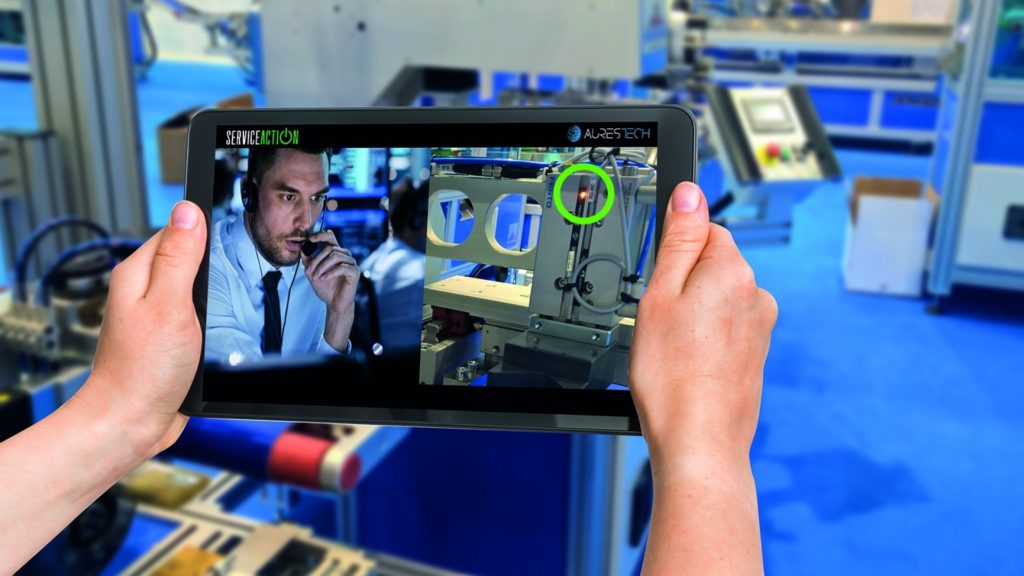 Specialized in the production of machinery for the production of paintbrushes and rollers, Italian firm MGG is increasing turnover, employees and investment in R&D: short supply chain and augmented reality for technical assistance and customer training.
A small company located just one hour off the city of Venezia, in the beautiful surroundings of the Prosecco hills, Unesco heritage is the worldwide leader in the production of technologies for the paintbrush industry and is moving fast toward complete digitalization. "In this year the process will be completed," says Loris Maestrutti, CEO of MGG Srl, which is at the forefront of machines and plants for the production of round and flat brushes and rollers used in sectors such as construction, restoration, DIY, woodworking and naval — a niche market with high technological quality.
MGG's case started as a typical artisanal story in 1989, it has always kept a low production output focused on supreme quality, with a completely in-house design and processing supply chain. In 2019, in order to increase the growth objectives without sacrificing the quality of the product and service, the founder and president Gianfranco Marcon decided to entrust the organizational and strategic transformation of the company to a top manager coming from big industry. Thus Loris Maestrutti, with over thirty years of experience at Danieli and Camozzi, is now measuring itself with the culture and needs of a typical Italian SME.
In the last four years, MGG has doubled its turnover and increased its workforce by 60%. Since 2017 it has increased its annual R&D investment ratio by three and a half times. Sales are 30% in Europe, 10% in Asia, 20% in North America and 40% in South America. This year, growth expectations are at least 20% with already planned orders and others currently under negotiation thanks to the increase of the global market demand.
To achieve even more ambitious results, an adequate production capacity is needed without sacrificing quality. A complete reorganization by objectives is therefore needed, accelerating the transformation of processes: full automation, advanced artificial intelligence algorithms, transversal application of IoT, unique data culture with digital management of internal and external flows on a cloud platform and market diversification through specialized product lines.
"Full digitalization will take place through partnerships with companies specialized in the supply of robots and vision/quality control system, but also with sustainability in terms of worker safety," says Maestrutti. "With a focus on quality, to be understood as a measurable concept through constant innovation to maintain a level of excellence".
Marcon emphasizes the strategy of an internal processing chain and short supply chain of component suppliers to ensure fast and uninterrupted supply. "It has always been the business model that MGG followed from the inception of the company back in 1989," adds Marcon. That approach represents a vision that has always been a strength of the company and is a key strategic advantage in this particular moment that has affected the whole world.
MGG's Four Specialized Product Lines
MGG Paintbrush Innovation projects and produces for the brushes market, it accounts for 70% of company revenues. MGG Meccanica with 18 CNC machines of the latest generation performs in-house machining, also offering contracting services. MGG Plant supplies industrial equipment for furniture assembly and wood palletizing. MGG Robotics designs and manufactures quality/vision system control.
This last division is the IT heart of the digital revolution. Firstly it serves the core business of paintbrush machine production, where the complex data of production lines composed of 16 pieces of equipment capable of an hourly production rate of 1500 pieces need to be elaborated and analyzed. In addition to this, MGG has just launched the Service on site based on a web platform, thus becoming the first company in the sector to offer such a service. Technical assistance and training activities to the client can be carried out through augmented reality applications with direct chat.
MGG Robotics also supports diversification in three other sectors. Medical physiotherapy, with software developed for muscular rehabilitation; the sports industry for machines used for various types of training; the steel industry for automated systems utilized for separating ferrous from non-ferrous elements in the recycling of industrial waste, which reduce work and human fatigue and maintain constant precision in this type of activity.
Original article by Federico Piazza published on https://nordesteconomia.gelocal.it/