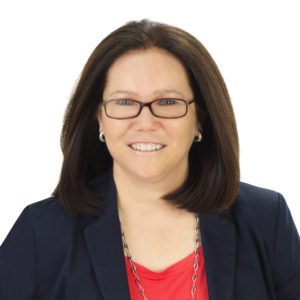 By Lisa Anderson
According to Prudential's latest Pulse of the American Worker Survey, one in four workers plan to look for a job at a different company once the pandemic has subsided. Additionally, a recent Robert Half survey found that 38 percent of workers feel stuck in their careers, and an EY survey found that more than half of employees globally would quit their jobs if not provided post-pandemic flexibility. Clients and colleagues are starting to see a surge of employees "on the move." What are you doing to retain your top talent and attract new talent?
There is no doubt that clients and colleagues are seeing this trend in action. For example, a few clients had employees leave because they decided to transition careers as the pandemic made them rethink their goals. Several clients and colleagues had people leave to retire early; they re-examine their life and decided they had enough money saved or the stress was no longer worth it. Other clients had employees leave for more attractive jobs since they were less dependent on geography with remote work opportunities. It also made people rethink what is important and re-evaluate companies, managers and careers. From that point of view, progressive manufacturers gained in popularity as people saw additional value in essential businesses.
The pandemic also brought up the issue of proximity, and so manufacturers quickly redefined work to meet social distancing guidelines and reconfigured spaces to account for new requirements. In addition, the use of technology has increased significantly as employers are looking for ways to automate key processes and better support continuous manufacturing with fewer quality and supply issues. With the increased use of technology in manufacturing, the need has increased for high-skilled resources to install, maintain and improve these systems – yet there are limited resources available.
Thus, we have entered a new era of the skills gap. Scarce resources have become the norm. As more and more baby boomers retire, significant knowledge gaps are occurring. Because executives have been running at a break-neck pace with little to no time for transition, career development and cross-training, this gap will only widen. Similar to backup suppliers, backup resource plans were largely in name only, and so executives are suddenly ill-prepared to maintain customer service during high levels of transition and turmoil. On the other hand, those executives who are willing to take on risk and hire additional talent are gaining an advantage over their competition.
For example, a client had a key employee decide to retire. Instead of simply replacing that employee with someone to take over his current responsibilities, they decided to reassess the role and what would help them succeed. After assessing the situation, the client decided to redirect consulting attention to design an upgraded process and hire two resources. Since the client had significant growth opportunities, it made sense to hire a high-skilled resource to upgrade the processes to get ahead of the customer growth opportunities as well as a second resource to support those efforts and make sure the systems were prepared for growth. If they could successfully meet the volume and simultaneously upgrade the processes and use of technology, they would scale the business, further solidify a strong relationship with customers and drive exponentially more profit to the bottom line.
There is a war on talent and only those companies with the best talent will thrive. The key question is whether you will think proactively, evaluate the smartest path forward, take on risk where it makes sense and create a culture that retains your best employees and attracts top talent to your business. What is clear is that the skills gap will drive significant opportunity for manufacturers ahead of the curve in thinking proactively about talent and technology.
Lisa Anderson is the founder and president of LMA Consulting Group Inc., a consulting firm that specializes in manufacturing strategy and end-to-end supply chain transformation that maximizes the customer experience and enables profitable, scalable, dramatic business growth. She recently released a new "Emerging Above & Beyond" eBook download that offers 21 insights for 2021 from experts in manufacturing, supply chain and technology. To download the new ebook, visit: www.lma-consultinggroup.com/emerging-above-and-beyond.