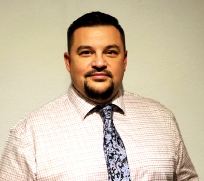 Atlas Graham Furgale (AGF) has announced the promotion of Ryan Proulx C.I.M, to Chief Operating Officer (COO) with Atlas Graham Furgale. As COO, Proulx will work closely with the AGF Board of Directors and assist the President and C.E.O. Tim MacGregor with overseeing AGF's day-to-day operations, setting future direction and supporting the delivery of quality, cost-effective solutions to our clients around the world.
Proulx has spent the past 20 years in leadership roles in various organizations with the last three years being spent as AGF's Vice President of Operations. Since joining AGF in 2018 Proulx has overseen the operational responsibilities in both the AGF Winnipeg, Manitoba, Canada operations as well as the Vivelle manufacturing facility in Hanbrucken, Germany.
Proulx is a graduate from the University of Manitoba (C.I.M.) as well as being fully certified in both lean and six sigma. His experience in creating and coaching teams within organizations will be the cornerstone for his success moving forward.
To learn more about Atlas Graham Furgale, visit www.agfurgale.com.