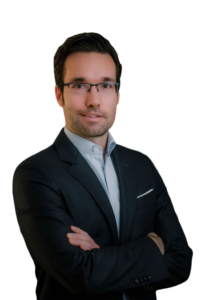 Schaefer Brush Manufacturing, LLC is pleased to announce that its Board has appointed Gonzalo Martinez as President and Chief Executive Officer effective December 1, 2021.  "We are fortunate to have someone with Gonzalo Martinez's background and experience to run Schaefer Brush. We are confident that he will strengthen channel partnerships and drive new growth and profitability," says Steve Balistreri, Managing Director, Blackthorne Partners. Schaefer Brush is a portfolio company of Blackthorne Partners, a Milwaukee-based private investment firm.
Martinez most recently held positions as Vice President, Americas with Pferd, Inc. and Division Manager of Hilti Corporation. He has over 20 years of experience in sales and marketing, strategic planning, operations and business development.  Blackthorne Partners is excited about the skillset that he brings to the Schaefer team.
Martinez was selected following a thorough, nationwide search to identify an individual that could lead the company and implement a new growth strategy. The board believes his experience and unique mix of skills and leadership qualities position him for success in leading the organization forward.
For more information about Schaefer Brush, visit www.schaeferbrush.com.