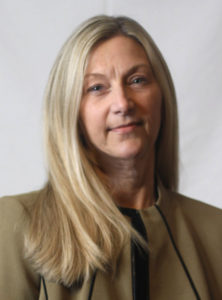 After an extensive search, the American Brush Manufacturers Association (ABMA) has announced Donna Frendt of Creative Cyberservices as the organization's next Executive Director. Frendt will begin her new role January 1, 2022.
With over 20 years of experience in association management, Frendt is pleased to add ABMA to her portfolio. Under her leadership, organizations have built on their strengths to amplify sustainable relationships and partnerships providing the foundation for consistent growth and success. She brings to the job an exceptional combination of energy, sincerity and focus on collaborative accomplishments.
"I am very honored to have been chosen for this position. As ABMA embarks on its 105th year, I am truly excited to become a part of that legacy. I look forward to guiding this strong and respected organization as it continues to promote North American excellence in the industry," Frendt says.
She will succeed David Parr who after 20 years of leading the organization is entering retirement. Parr came to the stewardship of ABMA after having been on the ABMA Board of Directors from 1995-2001. He was involved with ABMA since 1981 as both an active member with National Brush Company and as an affiliate/supplier member with National Wood Products and their subsequent purchaser, Group Pare Brossel.
Learn more about ABMA at www.abma.org.