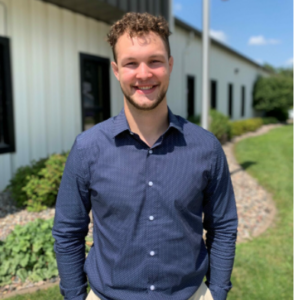 Deco Products Company has hired Jordan Thompson as a quote specialist. Thompson previously was a marketing and sales intern at Deco before taking the job as the new quote specialist.
Thompson grew up in New Market, Alabama, with his parents and six siblings. He moved to Decorah, Iowa, four years ago when he started college at Luther College. In the spring of 2021, he graduated from Luther with a bachelor's degree in management.
His marketing and sales internship began in May 2021 and lasted until the quote specialist position opened in the middle of June. He interviewed for the position and accepted it at the end of June.
Thompson will be in charge of determining Deco's costs to produce specific parts. He will also assist in developing prices to offer to customers related to requests for all parts, both common-made and very specific, specialized parts.
Learn more about Deco Products at www.decoprod.com.