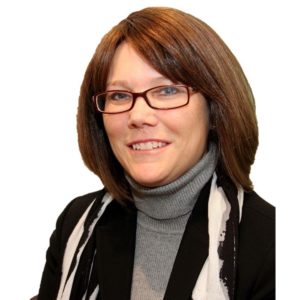 By Lisa Anderson
According to a Thomas survey about COVID-19's impact on US manufacturing and industrial production, 64 percent of manufacturers are likely to bring production back to North America. It has gone beyond talk to action. Clients and colleagues are seeing an increase in inquiries related to reshoring and expanding manufacturing capabilities.
Even before COVID-19, executives were interested in reshoring. The total cost has come into alignment (and is often preferred) in North America for non-commodity products. Tariffs exaggerated the situation, and executives started considering the investment of capital to repurpose, expand and build manufacturing capabilities. When inventory carrying costs, transportation costs, intellectual property costs, management and overhead costs, logistics costs and many others are considered, the equation often flips on its head. Excess inventory also ties up cash unnecessarily.
Although costs are relevant to remain competitive in the global economy, it is now more important for executives to factor in the customer side of the equation. In today's Amazon-impacted, fast-paced environment, customers expect immediate delivery of customized products and services with the ability to change orders based on the latest customer and consumer requirements at the last minute. The last mile has become the last minute. In fact, customers not only expect to change orders while products are out for delivery, but also expect easy returns and replacement products as a typical standard of service.
Additionally, technology has a role to play in the upswing of reshoring. Automation has been changing the landscape by lowering labor costs as a percentage of total cost and reducing quality defects as checks are built into the process. Artificial intelligence and IoT are improving uptime and lowering waste. Additive manufacturing has allowed the right products in the right place at the right time to be printed on demand. Although 3D printing is not ideal for volume production, it is gaining momentum and supporting quicker R&D and early production run cycles.
All these issues came to light once COVID-19 hit the scene. Manufacturers could not source enough critical supplies. Once stock was depleted, the extended supply chain resulted in delays, cancellations and extended lead times. Depending on the industry and the end customer, demand either skyrocketed or dropped without notice, yet customers expected their latest needs to be addressed. Frequently, these needs were not met and that has accelerated the trend to restore.
Lisa Anderson is the founder and president of LMA Consulting Group Inc., a consulting firm that specializes in manufacturing strategy and end-to-end supply chain transformation that maximizes the customer experience and enables profitable, scalable, dramatic business growth. She recently released Future-Proofing Manufacturing and The Supply Chain Post COVID-19
as an ebook that can be found at www.lma-consultinggroup.com/future-proofing-post-covid-19.