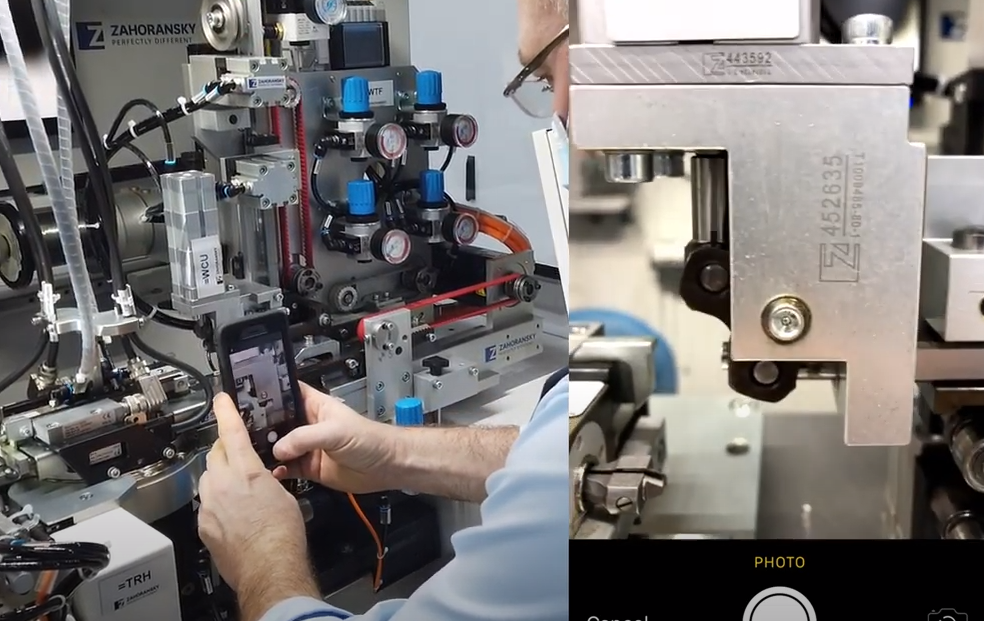 The ZAHORANSKY ZPARE app for Android and iOS is an easy, quick and convenient application that gives users the ability to reorder components for ZAHORANSKY machinery and technical equipment. The app is aimed at professionals and allows staff to order necessary components by identification number using the smartphone camera function. The captured photo automatically extracts the correct part number and puts the item in the order cart. If necessary, the user can easily edit the identification number and the amount of cart items.
The shopping cart runs with an order function via email and it takes just a click to send the cart to our spare parts department. Within a few hours, ZAHORANSKY will contact you to confirm the details of your inquiry.
ZAHORANSKY ZPARE app at a glance:
Artificial Intelligence-based app for automatic identification of spare parts
Convenient reading and transferring of spare part identification numbers via Android/iOS smartphone
Secure individual login
Easy, quick and convenient to operate
Language selection EN / DE / E / ZHO / POR / JPN
No storage of captured pictures in the app
Easy editing of spare part identification number and amount of cart items
Send over cart request with one click
Carts not sent are stored automatically for handling later
Note: To use the ZAHORANSKY ZPARE App you must be a registered user. The automatic identification of spare parts is only available online via the Internet.