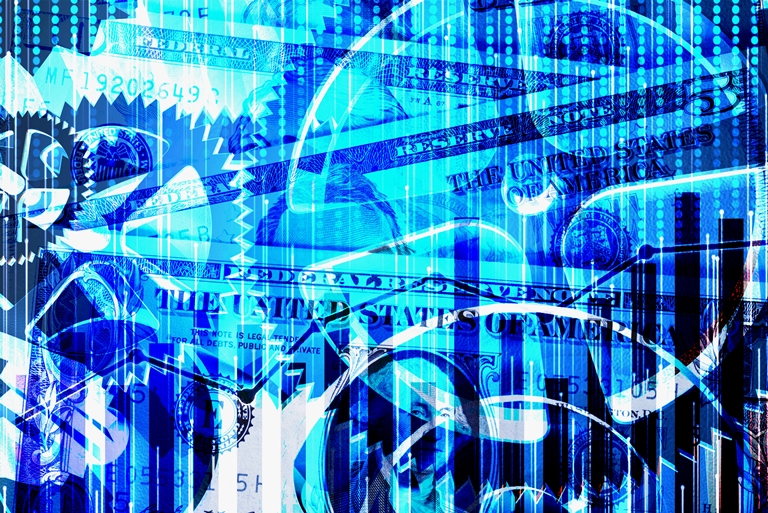 Manufacturer Perspective: Industry Leaders On The Impact of Inflation and Supply Chain Challenges
By Bob Lawrence
With the days dwindling down toward the new year amid the highest worldwide inflation rates in decades, and with the likes of Steve Forbes and Elon Musk predicting a recession, Brushware sought input from European and North American manufacturers, suppliers and machinery companies to learn how they are dealing with inflation, its impact, root causes and opinions on solutions to curtail it.
How is inflation impacting your business?
Jeff Malish, Malish Corp.: Inflation is impacting nearly every aspect of our business … material, freight, labor, utilities. Everything has gone up substantially in the past 12-24 months.
Ken Rakusin, Gordon Brush: Our cost increases are out of control with some items increasing by 50 percent and up to 100 percent. Of course, many materials are still manageable but every day we receive new, unpleasant surprises.
Philip Coward, Hillbrush: The ever-increasing cost of raw materials is very difficult to manage. However, we have high levels of raw material stocks, and we are continuing to investigate new suppliers and to manufacture more in-house. Fortunately, energy cost increases have not affected us too much because we have a fixed electricity contract and have installed a lot of solar photovoltaic generation. Also, we built a new factory and offices a few years ago, which are very energy efficient.
R.J. Lindstrom, Zephyr Manufacturing Co.: Inflation impacts every aspect of our business. We are seeing price increases due to the rising cost of raw materials, increased freight costs, increased banking costs and rising costs for quality labor. As a manufacturer, it is impossible to escape the upward price pressure that inflation puts on our business.
Are you passing cost increases on to customers?
Ken Rakusin: We have raised prices across the board, but in many cases not enough to fully cover our cost increases as we need to be competitive in the marketplace. Thus, we continue to absorb a hefty portion of our material costs.
Philip Coward: We have had to pass on some cost increases, but we have also invested in several new production machines which make the products more efficiently and this has enabled us to absorb some cost increases.
R.J. Lindstrom: We have, unfortunately, had to pass along some of our cost increases. When you see cost increases in everything from raw materials to corrugate to shipping costs, it is hard to find efficiencies to help alleviate the pressure. Some of our raw material cost increases have been so large there's just no way to stop them from affecting the price to our customers.
In your estimation, what is causing inflation?
Philip Coward: Inflation in the U.K. started long before Putin invaded Ukraine and caused the energy crisis. The COVID pandemic caused huge increases in shipping costs and when demand returned around the world, the shortage of materials/products further fueled inflation. Obviously, Putin's disastrous invasion has added to the problems, but in fact, inflation in the U.K. is not very much higher than it was prior to his invasion.
Jeff Malish: I am not an economist but I believe there are a number of factors. The first is the increase in oil/gas prices due to political posturing and the Russian invasion of Ukraine. Increases in fuel prices impacts freight, which translates to every product that is shipped throughout the world. Oil prices also affect plastics which are part of most products made in the world. Consumers' costs are going through the roof so now everyone needs to make more to remain salary/cost neutral. There is also supply shortage with the workforce. Businesses need to pay more to keep and attract new employees. There is a ripple effect to everything.
Ken Rakusin: This is an interesting question as one would think that an imbalance in supply and demand would be the sole cause, but the reality is that our governments create a lot of the issues with inflationary laws that are passed. For instance, here in California, Governor Newsom just signed a new law to raise the minimum pay of fast-food workers to $22 per hour. Sadly, both he and the state's legislature would rather buy votes with this law than try to control inflation. Any reasonable person would know that wage increases of almost 50% will cause a massive increase in the cost of meals at these restaurants, but they don't care. In addition, how much will every other employer in California have to pay their workers when the employees can go to McDonald's, KFC or Taco Bell and make $22 per hour?
R.J. Lindstrom: Most of the inflationary pressure originates in the COVID pandemic and the struggles that arose from the economic recovery afterwards. Supply chain problems that persisted during the pandemic have only become worse, causing the shipping costs for domestic and international product to go up at an unprecedented level. Another contributing factor is the extremely tight labor market. With unemployment at such a low level, wages for all types of workers saw the largest increases we have ever experienced. Like a lot of other businesses, we rely on a lot of manual labor to produce our products, and the higher wages have had an outsized effect on our costs.
Some economists say national government policies play a part in causing inflation. What do you think?
Philip Coward: In my opinion, no government policy could have prevented the present level of inflation, and opposition parties must be relieved that they are not in power! The government could have invested more in nuclear and renewable energy supply and supported manufacturing industries in the U.K.
R.J. Lindstrom: When our government opens up the checkbook to help out certain individuals, it will obviously have an effect on inflation. Putting more money in people's hands over an extended period of time will increase demand, and thus the cost of many consumer goods. These increases will leak into other types of products, including our commercial cleaning products.
Ken Rakusin: When governments establish rules, regulations and policies that cause businesses to spend money on things that a prudent businessperson would not normally do, then that increases the cost of their products. While Gordon Brush isn't a large importer of foreign materials, the tariffs President Trump put in place caused prices to increase for no apparent reason other than his battle with China. Unfortunately, Americans paid the price at the cash register.
Jeff Malish: There is no doubt that government policies play some part in causing inflation. For every action, there is an equal and opposite reaction. If government policies increase the cost of doing business, those cost increases will have to be passed along. The end consumer is ultimately absorbing the increase.
Is there a solution to lowering/ending inflation?
Jeff Malish: There will always be a certain level of inflation. If the government acts responsibly, they should be able to reduce inflation to normal levels.
Ken Rakusin: This is a trick question so maybe we should get an answer from President Jimmy Carter who never got it under control. More seriously, eliminate things like tariffs and then lower taxes and wait for demand to decrease, possibly lowering costs.
Philip Coward: We need Putin to pull out of Ukraine, the demand for materials will reduce which will hopefully force the shipping companies to reduce their prices.
What can governments do to ease inflation?
Ken Rakusin: Eliminate some of the obstacles and tariffs that have been put in place to make it easier to do business. This will allow costs to drop across the board.
Jeff Malish: The U.S. government is already raising interest rates to slow down the economy to reduce inflation. They should also allow for all energy sources to be viable options in the U.S. Allowing the U.S. to be energy independent would go a long way to reduce gas/oil prices.
R.J. Lindstrom: The Federal Reserve is already doing everything it can to reduce inflation by increasing the interest rate at the most aggressive rate in modern history. However, this can only go so far, and I am doubtful that we will get the "soft landing" that they are hoping for. The federal government needs to stop pumping more money into the economy if we are going to have a chance of avoiding a major recession.
Philip Coward: Our government has recently announced assistance to individuals and companies with their energy costs, and this has helped the inflation rate, but they must resist large pay settlements in the public sector. Being more self-sufficient with energy supply would be a help, and although the U.K. government may soon allow fracking, it is going to take some time for this to make any difference. It would be good if the government could put pressure on the shipping companies, but that is not going to happen.
Do you see light at the end of the tunnel on?
Philip Coward: The rate of inflation has recently reduced slightly in the U.K., but large pay increases could cause a further increase, and the future cost of energy is an unknown factor. We hope that the rate of inflation will start reducing in the first quarter of 2023.
Jeff Malish: With the Fed increasing the Fed Rate another .75 percent in September that should start to slow the economy. If they increase it another .50 percent thereafter, that should really make an impact and possibly push us into a recession if we aren't there already.
Ken Rakusin: I don't see the end to the inflation issue we're dealing with as once businesses can raise prices, they will. Also, as long as there is upward pressure on wages and dramatic increases in interest rates, we will continue to see inflation.
Are the supply chain issues related to inflation?
Jeff Malish: There is some correlation between inflation and supply chain issues. Basic economics tells us that if the supply is reduced, price goes up.
Ken Rakusin: This is the basic premise of supply and demand that I was able to stay awake to learn in Econ 101. Excess availability of materials leads to lower prices and vice versa.
Philip Coward: The increased shipping costs and the shortage of products and materials brings price increases due to supply and demand. One questions why shipping costs have not come down a lot yet, and the shipping companies must be held to account.
R.J. Lindstrom: I think it's a matter of major supply chain issues being one of the original causes for inflation. Our economy relies on a tremendous amount of goods imported from foreign countries. When the shipping costs increase by up to 10x, it is going to raise the price for all of those products.
What is causing supply chain issues?
Ken Rakusin: In my humble opinion, when the world cut back on everything for the unknown of COVID, production stopped or slowed in so many areas. Skilled labor then became an issue with millions of people sick or afraid to come to work, and then factories could no longer produce at the same level. When the world started to return to normal, labor and material shortages meant businesses could not get back to speed and supply chain issues multiplied.
Philip Coward: There was an unexpected demand for products and materials following the reopening of world after the worst part of the COVID pandemic.
R.J. Lindstrom: As with most big problems, there isn't a single cause for supply chain issues. You can go all the way back to the pandemic when manufacturers were cutting capacity and trying to stay alive while we adjusted to a new normal. Then demand came roaring back and there was a delay before the supply chain could get caught back up again, causing lots of bottlenecks in the process. If anything, the pandemic showed us just show precarious our supply chain was before, and what we should do to make it more robust in the future.
Jeff Malish: COVID is still impacting supply as many of the
supply chains have not caught up from 18+ months ago. Labor shortages, shipping container availability, material shortages are all impacting supply.
Are you currently having supply chain problems?
Philip Coward: We are not having many problems now, other than the cost increases and the space required for the increased stockholding.
R.J. Lindstrom: Most of our supply chain issues right now are cost related. For quite a while we had issues with availability and the lead times for raw materials. Our suppliers have made good strides in getting caught back up, but the prices aren't going to be going down for a while.
Jeff Malish: Although they have reduced, we are still having supply chain problems with some items.
Ken Rakusin: It's been a difficult couple of years waiting 6-12 months for some materials. We always maintain a significant inventory of necessary raw materials, but we couldn't ever expect to have 6-12 months of everything we needed.
Have you made changes to cope with supply chain issues?
Jeff Malish: Our lead times have been pushed out. We also have found alternative sources to help supplement our supply.
Ken Rakusin: My hair has gotten significantly grayer. Seriously, we've found new sources, substituted material and asked our customers to be patient.
Philip Coward: We had fortunately built more warehousing space last year and we have very much higher levels of stock. We have also moved the purchase of some products and materials to suppliers nearer to the U.K. or in the U.K.
R.J. Lindstrom: We are diligent in finding the lowest cost we can for all our raw materials. Buying from multiple sources is the main way we have tried to combat both rising costs and long lead times. This doesn't always work, but we are building a more robust supply chain so when one supplier is having issues we can still get the product from a secondary source. We are also working to get the maximum output from our factory with the least amount of labor and waste.
Is there a solution to eliminate supply chain issues?
Jeff Malish: It will either take more time for businesses to catch up or a reduction in demand. A recession would reduce demand which should correct the supply chain.
Ken Rakusin: I think things are starting to clear up a little as we've been able to buy more items in greater quantities lately. Perhaps the recession is slowing demand or perhaps COVID and people missing work is no longer a major hurdle for people and businesses to deal with.
Philip Coward: I don't think that we are ever going to eliminate supply chain issues, because there will always be national and international issues which will have an effect. Our company manufactures many of the products that we sell, and we have always kept large stocks of raw materials, and these are certainly big advantages.
RELATED
Inflation Pt II: Brush Industry Suppliers
Inflation Pt III: Machinery Perspective