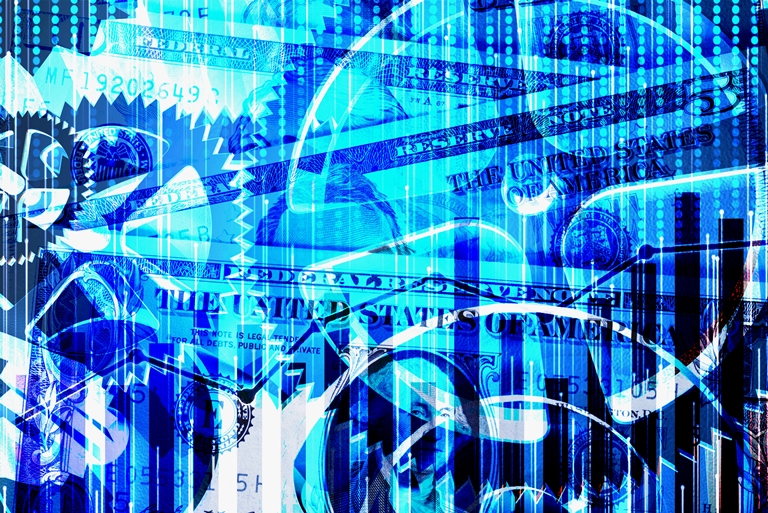 Brush Machinery Perspective: Industry Leaders On The Impact of Inflation and Supply Chain Challenges
By Bob Lawrence
Part III in the Brushware Inflation Series covers the impact on the industry from the machinery supplier's perspective. The brush machinery panel includes Maria Koehler, WOMA and WOMAtec and Matthias Peveling, Wöhler Brush Tech.
How is inflation impacting your business?
Matthias Peveling, Wöhler Brush Tech: Since the beginning of 2022, we have continuously received price increases from our suppliers. At the beginning, it was only a few suppliers but the dynamics increased significantly as the year progressed. This has led to many and sometimes even significant cost increases for raw materials, parts, transport costs and energy. Furthermore, costs also increased due to significantly longer delivery times resulting in higher warehousing and logistics costs.
Maria Koehler, WOMA: Our business is significantly affected by inflation. The increased prices are particularly noticeable in the areas of metals (steel, aluminium) and electronics. But extremely long delivery times or poor availability are also a major problem here. At WOMA, inflation also affects the areas of logistics and energy (heating and power supply). This makes almost everything more expensive.
Are you passing cost increases on to customers?
Maria Koehler: With new offers we had to raise the prices. But for projects that are under construction this is of course no longer possible and that is a real problem for us. Some customers are negotiable, but others stick with the original agreement.
First and foremost, this means a reduction in revenue for us. We can't allocate the additional costs to machine sales as quickly as prices are rising. Even increased transport costs can usually no longer be passed on to the customer once the sale including shipping has been negotiated. This is very difficult for us and we have switched to billing certain services only at current prices.
Matthias Peveling: Our possibilities to compensate all cost increases are unfortunately limited and we have to adjust our prices like everyone else to be able to continue to live. For our customers, we try to compensate as many cost increases as possible with alternative parts or suppliers. In these times, however, we realize that all companies are taking similar measures and the possibilities to replace parts or suppliers in order to get better prices or delivery times are
very limited.
In your estimation, what is causing inflation?
Maria Koehler: Simply put, wrong policy is causing inflation.
Matthias Peveling: I think inflation is due to supply chain problems and massive cost increases for supplies from Asia. Furthermore, the low availability of goods and the high demand are responsible for it. Increased costs for raw materials, which often require a lot of energy to process, are also driving inflation.
Some economists say national government policies play a part in causing inflation. What do you think?
Matthias Peveling: In my opinion, in retrospect, states and their policies obviously play their part in causing inflation. Often, however, this realization only reaches the actors after the actions have been taken. Afterward, of course, everyone always knows better. I see that most states try to lower inflation with packages of measures.
What do you think is the solution to lowering/ending inflation?
Matthias Peveling: If I could give a short answer to this question, I should probably take up another profession.
Maria Koehler: Stop the war. Stop fighting each other and encourage working together.
What can national governments do to ease inflation?
Matthias Peveling: I am not a financial expert, but I understand that historically there have been a number of inflationary episodes and we have learned that the state and especially the central bank have a key role to play in curbing inflation.
Maria Koehler: In Germany in particular, politics should again focus more on medium-sized companies and less on large corporations. In addition, energy costs should be capped, as has happened in other countries.
Do you see light at the end of the tunnel on inflation?
Maria Koehler: To be honest, I don't see the end of the price spiral at the moment. The only consolation for us is that everyone is affected — all competitors, all customers and all suppliers. As a result it will eventually level off again at a common grade.
Matthias Peveling: There is an old saying in life that things have to get worse before they get better. I think we can say something about this as soon as the energy supply has been stabilized.
Is there a correlation between inflation and supply chain issues?
Maria Koehler: Yes, of course. The delayed delivery times and the enormous additional costs for sea and land transport alone lead to price increases.
Matthias Peveling: At the moment some energy-intensive companies have reduced or even stopped their production. These measures are constantly causing a shortage of supply and thus further increasing prices. This will continue until demand decreases or supply increases again.
What is causing supply chain issues?
Maria Koehler: Nobody knows for sure what is causing supply chain issues. Sometimes it's the chips, sometimes the missing sea containers or a closed port. For many products, however, an artificial shortage seems to be created to justify higher prices. Real price increases can hardly be distinguished from usury offers.
Matthias Peveling: The supply chain is still disrupted because the continuous flow of goods, especially from Asia, is far from functioning well again. In addition, many suppliers have a large backlog of orders that must first be worked off. This situation seems like it will improve soon because demand is falling due to inflation.
Is your company currently experiencing supply chain problems?
Matthias Peveling: Yes, especially for all electronic components we have very long delivery times compared with standard.
Maria Koehler: Yes, mainly in the field of electronic parts!
Have you made adjustments in strategy to cope with supply chain issues?
Matthias Peveling: We react like most companies and stock up our inventory, which in turn creates the previously described mountains of orders at the suppliers. Welcome to the hamster wheel.
Maria Koehler: We stocked up a little and looked for other suppliers, whereas previously we only worked with long-term partners. Now we have to search, research and chase the parts more. Ultimately, we simply have to accept the long delivery time for many parts which is unfortunately the case. But all other machine builders are also affected by this. Our customers understand that.
What do you think is the solution to eliminating supply chain issues?
Matthias Peveling: This requires many individual measures that have to mesh like cogwheels to show success.
Maria Koehler: The main cause of these problems is certainly our dependence on China. Fixing this issue will take some time. But a start has been made. In order to bring production sites back to Europe or Germany, however, machines are needed. And to build machines, we need parts. And they're still coming at the moment … from Asia! It is a doom-loop.
Do you have any final thoughts?
Maria Koehler: In addition to overcoming all the economic problems and challenges that we have to face at the moment and will probably also have to face in the near future, what I really wish most is that people get closer to each other again, have common goals and have more respect for each other again. Any crisis can be overcome with mutual respect, encouragement and support, but if everyone fights only for themselves and their own survival without regard for others, then we are all lost. I wish that everyone gets through these difficult times well, safe and healthy!
Related Articles
Inflation Pt I: Brush Manufacturers
Inflation Pt II: Brush Supplier Perspective