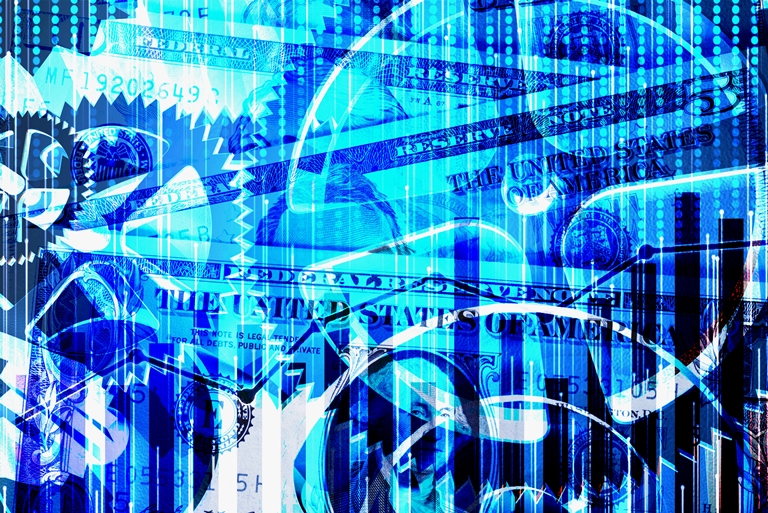 Brush Supplier Perspective: Industry Leaders On The Impact of Inflation and Supply Chain Challenges
By Bob Lawrence
Part II in the Brushware Inflation Series covers the impact on the industry from the supplier perspective. The supplier panel includes Andrew McIlroy-Perlon/Hahl, David Kalisz-MFC, Dave Magner-Deco Products and Sofia Teles-Filkemp.
How is inflation impacting your business?
Andrew McIlroy, Perlon/Hahl and European Brushware Federation President: The cost of pretty much everything we
use in our business has increased dramatically over the past 12-18 months – raw material, packaging, spare parts for machines and of course energy.
David Kalisz, MFC: As with most businesses, MFC has had to absorb some rising expenses primarily related to increased overhead.
Sofia Teles, Filkemp: Inflation is impacting our raw material and production costs, as well as the daily lives of our employees.
Are you passing cost increases on to customers?
Andrew McIlroy: Yes we had absolutely no option but to pass on the increases in cost we could not absorb – both for raw material and energy. We have seen an average increase on resin of 50 percent and at the time of writing this, electricity prices are 10 times higher than last year. It would be surprising if any business in our industry could absorb such an additional cost. Pre-2020 pricing is history, but any significant reductions must and will be passed on to customers.
Sofia Teles: Unfortunately, most of the price increases are so dramatic, that they have to be passed on to the customers. These are related to raw materials, additives, packaging, freight and energy.
David Kalisz: We have had to pass on the rise in prices of raw materials.
In your estimation, what is causing inflation?
Andrew McIlroy: Many reasons. On the resin side it was the recovery from COVID initially coupled with a spike in demand and then later the energy cost required to manufacture polymer. Supply and demand is the main driver of all of this – but sadly there is also an element of increasing prices for the sake of it, even though raw material costs potentially haven't risen as much.
David Kalisz: In my opinion a combination of our current government's war on the USA fossil fuel industry, its fiscal policy (government overspending) and our monetary policy.
Sofia Teles: Current inflation is the accumulation of different problems like a sudden surge in the economy after a global pandemic, war in Ukraine and the sanctions imposed on Russia, lack of workers and the consequent lack of production capacity and transportation means, among other more specific situations.
Some economists say national government policies play a part in causing inflation. What do you think?
Andrew McIlroy: Difficult to say. But these are decisions we cannot control anyway in the short term. We have to work within the confines of the costs and conditions we have within our own businesses and try to make the best of it.
David Kalisz: I totally agree with those economists.
Dave Magner, Deco Products: Past and current policies such as COVID policies and current Fed actions could impact (inflation).
Is there a the solution to lowering/ending inflation?
Andrew McIlroy: A sensible approach to energy, also with regard to renewable resources and climate change. The limits being put on CO² and the reduction of fossil fuels have also caused prices to rise. This is a very important issue, but needs to be realistic and manageable cost-wise. From a consumer behavior point of view, things also need to change. Our throwaway society where people constantly want the newest and the best whether they can afford it or not financially. Using better quality products for longer is also a more sustainable way to live.
David Kalisz: The fed's actions in raising the interest rates are
already affecting demand in some sectors of the economy which will affect pricing.
What can governments do to ease inflation?
Andrew McIlroy: In Europe, we have seen interest rates slowly rise this year which is intended to help put a brake on spending. The most pressing issue here is the energy situation – with gas and electricity prices going way beyond what is affordable for many people. This can in the main be attributed to the dependency on Russian gas which is a situation which will not improve anytime soon. Our governments have announced multiple support packages for individuals and businesses to cap energy prices – which may help in the short term but it is not something which can be sustained forever.
David Kalisz: Our government can change their posture on their war on the USA fossil fuel industry, as well as institute better monetary and fiscal policy. Congress should take back control of the purse strings and do proper oversight of the spending.
Do you see light at the end of the tunnel?
Andrew McIlroy: I would be surprised if things improved much before 2024.
Dave Magner: Things seem to be getting better.
David Kalisz: I think there will be an easing of inflation but would not venture to guess how quickly.
Is there a correlation between inflation and supply chain issues?
Andrew McIlroy: Definitely. We can only believe the excuses we were given back in early 2021 as to why many suppliers had supply issues – capacity and stock reduction for several months in 2020 were bound to have an affect. Suppliers were in a position to pass on additional cost without any pushback as supply was so poor and demand so high. This has had a knock-on effect on everything. Whether these increases were justified or how real the supply issue actually was could be questioned. Availability has improved in 2022, but prices remain at near record levels – that is something which is hard to swallow.
David Kalisz: If there is lack of goods caused by supply chain problems while demand is the same, then you will have higher
prices (inflation).
What is causing supply chain issues?
Sofia Teles: During the global pandemic, transportation and production capacities were scaled down. Once the post-pandemic surge in economy started, there wasn't enough production or transportation capacity to meet demand.
David Kalisz: There were many factors affecting the supply chain, but I think the largest ones were caused by the handling of the COVID pandemic by various countries. Closures in the consuming countries caused relocation of the shipping containers as ocean transport was highly affected. As those countries opened up, the pent-up demand could not be met by the current supply and the ocean shipping companies could not handle the volume after they had adjusted to less demand. This added to the closing of cities in producing countries such as China which not only had containers of already produced goods stuck in ports, but also there was no production as the plants were closed.
Dave Magner: The cause is due to many elements, COVID, labor, logistical challenges, etc.
Andrew McIlroy: Freight availability, lack of base materials for some products, lack of staff or a mixture of these, coupled with high demand related to a fear that material could run out are causing supply chain issues.
Are you currently experiencing supply chain problems?
Sofia Teles: Yes, we are, but the problems have eased since the since the summer vacations as there seems to be also an ease on demand.
Andrew McIlroy: Not anymore. In 2021 we did have issues securing enough raw material to cope with demand. This has improved a lot this year.
David Kalisz: At this point, we are doing well with supply of horsehair from China.
Dave Magner: Relatively minor although we have a mostly domestic (USA) supply chain.
Have you made adjustments in strategy to cope with supply chain issues?
David Kalisz: The issues are handled by increasing the amount of raw materials kept in stock.
Andrew McIlroy: We increased the number of suppliers per product where it was possible to do so and also increased our safety stock levels. This didn't give us any price leverage but it did minimize the risk of running out of product.
Dave Magner: We are putting in redundancy or stocking material for critical items.
Do you see a solution to eliminating the current supply chain challenges?
Andrew McIlroy: Time and a general softening in demand is the solution. These issues didn't exist before COVID so there is no reason why they should be here to stay.
David Kalisz: Increasing inventory will always help this, but elimination is a strong word, and it is very difficult to control all factors and unforeseen circumstances that can affect supply line.
Related Articles
Inflation Pt I: Brush Manufacturers
Inflation Pt III: Machinery Perspective