Following the December announcement that Zahoransky would no longer exhibit at Interbrush, Ken Rakusin, president and CEO of Gordon Brush, shared a letter he sent to Ulrich Zahoransky and Robert Dous of Zahoransky on January 19, 2022. At last week's ABMA Convention, Rakusin granted permission for Brushware to publish the full letter:
Dear Uli and Robert,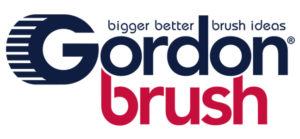 I am writing to you regarding your announcement last month about Zahoransky bidding farewell to Interbrush and no longer exhibiting. I refrained from writing to you until this time as I was quite upset and wanted to make sure that I wasn't letting emotion get the best of me.
I find it quite offensive that Zahoransky has chosen to basically leave the brush industry behind and ignore the significant benefits gained by brush manufacturers and suppliers worldwide at Interbrush. I'll use my personal experience over my 32 years in the business as an example.
Read More »