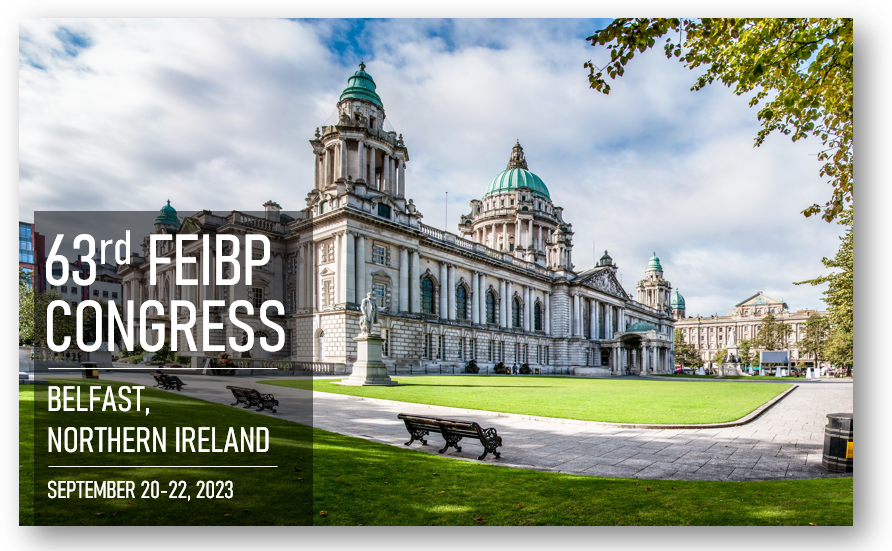 INFO
PROGRAM
HOTEL/TRAVEL
ACTIVITIES
INFO
The 63rd FEIBP Congress will be held September 20-22, 2023, at the Europa Hotel in Belfast, Northern Ireland.
SPEAKERS

"The isolated leader" No man is an island
Dorcas Crawford, Conflict Management Consultant, Mediator, Facilitator and TEDx Speaker
Dorcas Crawford is a former lawyer, having spent 34 years in Belfast law firm, Edwards & Co. Solicitors where she was Senior Partner until 2021. Crawford qualified as a mediator in 2008 and in 2015 launched 'The Better Way', a specialist conflict management service. She sold her law firm in April 2021, retiring from the law to pursue her passion for helping people to find solutions for conflict through training, facilitation and mediation.
She is well known as a business leader in NI, particularly for her innovative Twitter networking initiative  #Belfasthour which became known as one of the most effective online marketing communities for SME's. She is a regular speaker at business events and conferences.
Crawford is President of Lean In Ireland (2022-23), she is also a committed supporter of Bowel Cancer UK and is an ambassador for Community Foundation NI and NOW Group.
EU Packaging regulations
Emma Trevor of Valpak
We'll help you become (and stay) compliant. We can help your business meet the requirements of the Packaging Waste, Waste Electrical and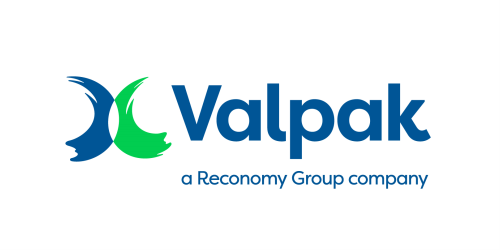 Electronic Equipment WEEE, and Waste Batteries Regulations, by taking on your legal obligation, checking the accuracy of your data and submitting it to the appropriate environment agency. Joining our scheme can save your business time, resource, and money.
As International Compliance Manager, Trevor oversees a team of account managers and researchers as well as looking after her own accounts. She is responsible for the direction of research and coordinates discussions across Reconomy Group Brands to ensure the most up to date international compliance knowledge and trends.
Talk Overview
Overview of the waste framework directive and the concept of EPR
Key similarities and differences between member states
Overview of labelling (including implementation dates and possibility for digital labelling)
Eco-modulation overview
Looking forward – PPWR and any major changes
Packaging EPR in the USA
Overview of Valpak's services
Q&A
PROGRAM
HOTEL/TRAVEL
ACTIVITIES